Images | Grateful Dead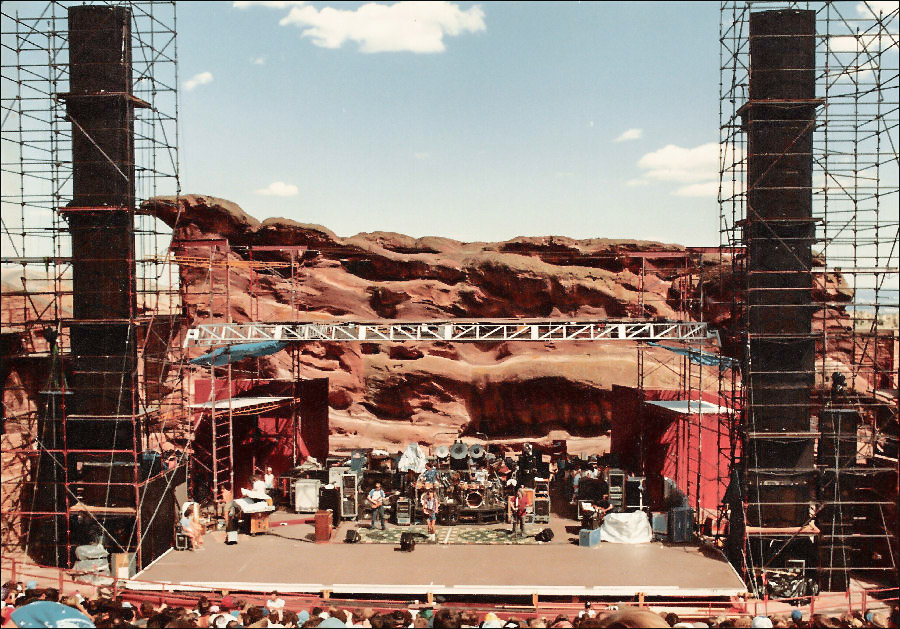 Grateful Dead

Red Rocks Amphitheatre
Morrison, CO
September 6, 1985 (above)
September 5, 1985 (left)
The PA system used for this September 1985 three day run at Red Rocks was impressive. The photo (above) shows the massive speaker towers that were used to fill the music venue with loud and very clear sound.
These were the first concerts I ever recorded. My rookie recordings are not worth sharing, but there are some excellent recordings of these concerts available at the Live Music Archive and at bt.etree.org.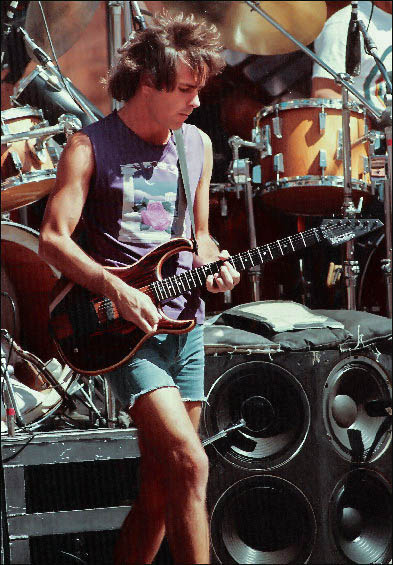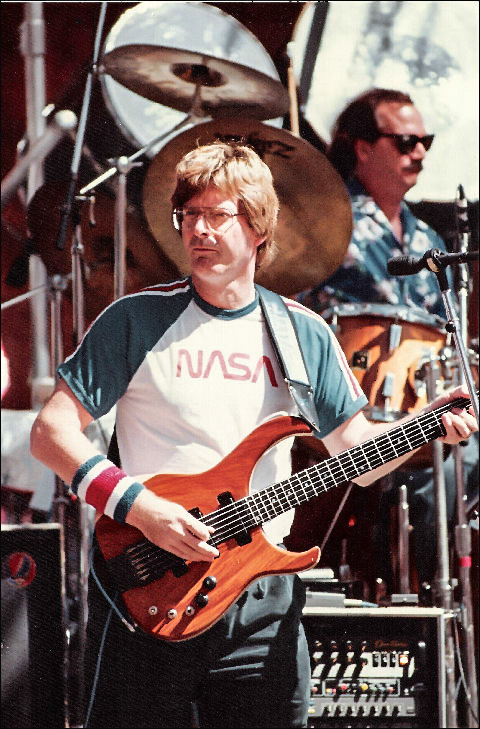 Bob Weir, Phil Lesh & Bill Kreutzmann
Red Rocks Amphitheatre
Morrison, CO
September 6, 1985 (above & right)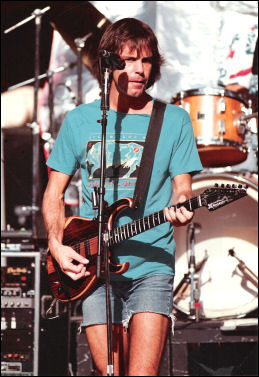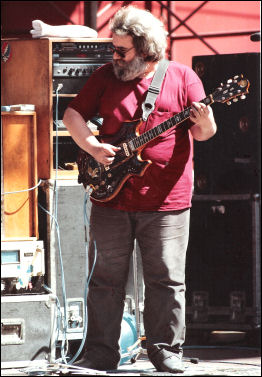 Bob Weir & Jerry Garcia

Red Rocks Amphitheatre
Morrison, CO
September 5, 1985
Weir and Garcia (left) jamming onstage on a cool Colorado afternoon at Red Rocks Amphitheatre.
All Photos © Chuck Miller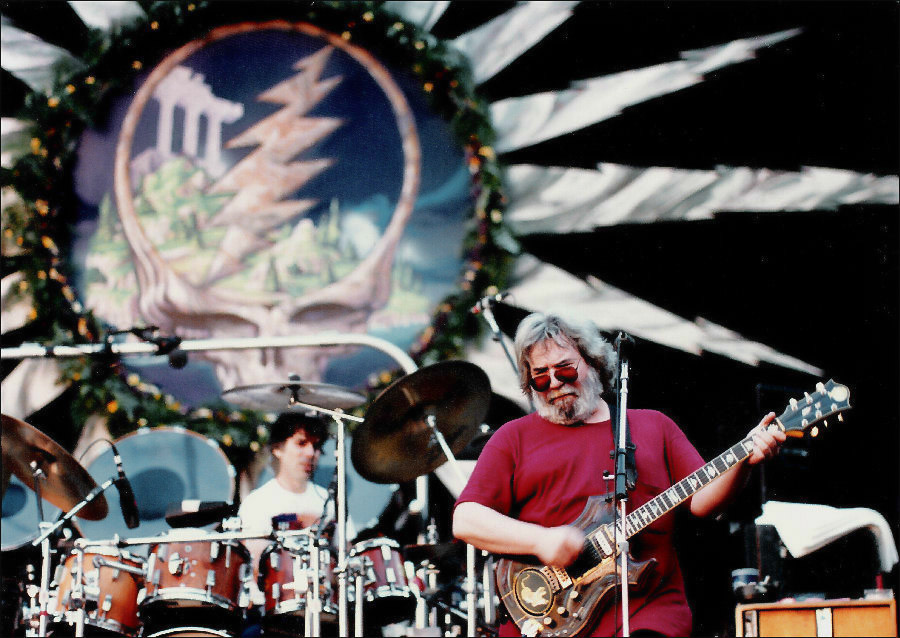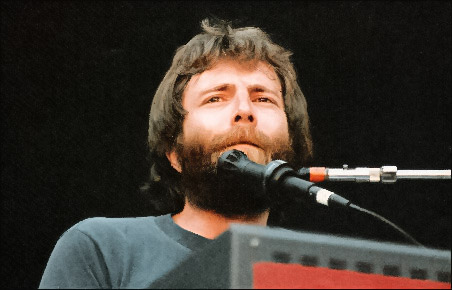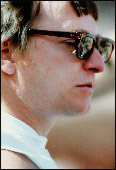 Mickey Hart, Jerry Garcia, Brent Mydland
& sound engineer Dan Healy


Greek Theater, University Of Berkeley
Berkeley, CA
June 21, 1986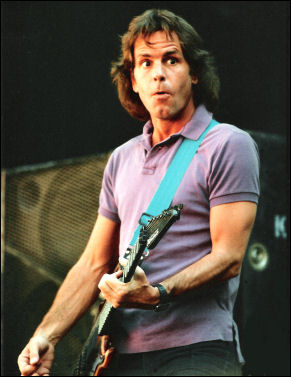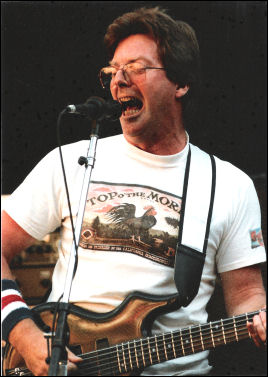 Bob Weir & Phil Lesh
After the sun went down (above). Bob Weir with a quizzical expression on his face (far left). It was good to see Phil Lesh singing lead again on a few songs in the 1980's (left).
All Photos © Chuck Miller


Grateful Dead
Telluride Town Park
Telluride, CO
August 16, 1987
The stage (left) and the tapers section (below).
All Photos
© Chuck Miller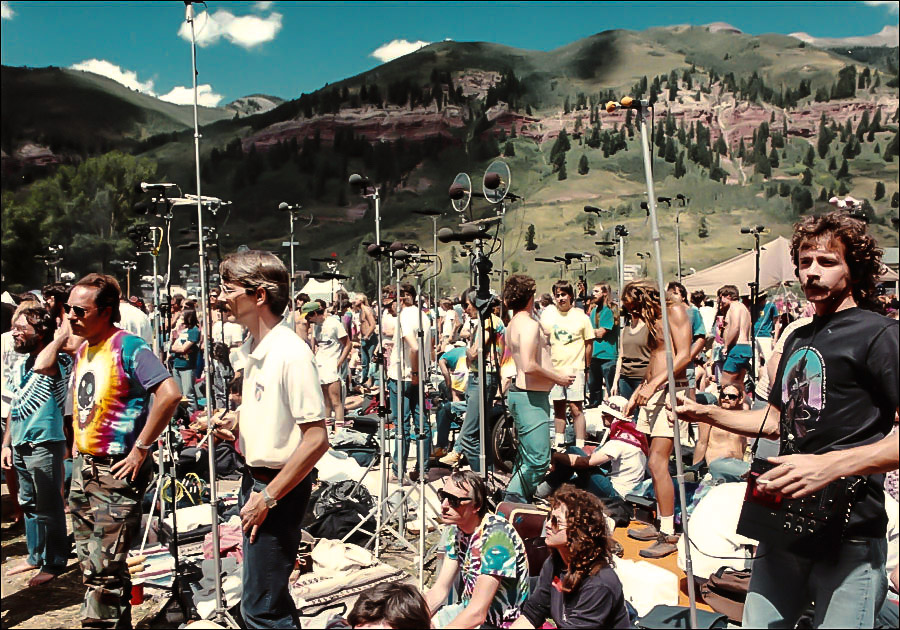 © time between the notes... 2012-2023 All rights reserved.